Dear THP Community -- 

What better time to stop and smell the roses than with Spring fast approaching this month! Although we have no flowers at the farm, Farmer Jon and Farmer Naomi have been hard at work planting kale, chard, arugula, beets and much more. Our calendar is booked up with farm field trips where students will be tasting and bringing home these delicious coast-grown crops. Farms all across the Coastside will also be donating their produce to our highly-anticipated culinary event, Spring Ahead. We wish you a healthy and happy month and thank you for supporting The HEAL Project.

Warmly,




Amy Bono-Kruckewitt, Executive Director
---

Spring Ahead 2016 - ONLY ONE WEEK LEFT TO BUY TICKETS!

The countdown begins, only one week left until Spring Ahead! Don't miss out on the Coastside's culinary event of the year on March 16 at Mavericks Event Center in Half Moon Bay. Purchase tickets and learn more at www.thehealproject.org/spring_ahead_2016. 


---

Spring Ahead Online Auction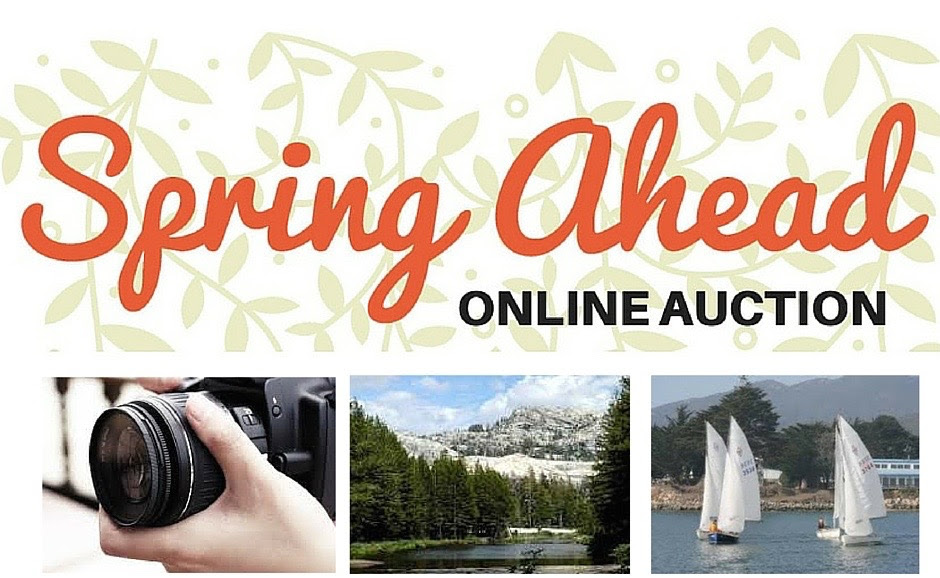 Ever wondered what it was like behind the scenes of the San Francisco Zoo? Or how to make your own kombucha or sourdough bread? Spring Ahead is hosting a variety of adventures, classes, and treasures on its online auction. Check out all that our auction has to offer at www.biddingowl.com/thehealproject. Bid now and you won't miss out! Auction closes March 13 at 9pm.

All funds raised from Spring Ahead and the Spring Ahead Online Auction go to support the year-round programming that The HEAL Project provides to students on the Coastside.
---
Whats Going on at Farallone View?

A whole lot - that's what! We celebrated another class of educated, eager students as they completed The HEAL Project classroom program.  Throughout the 26 week program, students showed creativity and a new-found understanding of their health, environment, and agriculture. We are proud of the hard work that our students have done and know that they will carry with them the skills they gained for a lifetime. 



Artwork on display showed off student's creative side with fruits and veggies they had learned about during The HEAL Project.



Students and parents got a tasting of a cabbage, cilantro, and carrot cole slaw with Melinda, our certified nutritionist and EAAT tasting coordinator.


Four garden bed kits were delivered to Farallone View last week as a part of a generous donation from Big Creek Lumber. With the help of student volunteers, the lumber and materials were carried from the parking lot to the school garden to be assembled later this month. Two of the kits will be transported to Hatch Elementary once we are ready for the new garden. 

 
Soil, tools, and lumber were hauled off the Big Creek Delivery truck by our student volunteers.



Group picture! Thank you Big Creek


---

Administrative Assistant Position Opening

The HEAL Project is looking for an Administrative Assistant (AA) to work at our Half Moon Bay office! As a key member of the organization, the AA is responsible for the organization's day to day administrative duties to ensure efficient operation of THP and its programs. Individuals with excellent organizational and time management skills, strong communications skills, and interested in working for an award-winning non-profit organization are encouraged to apply! 

Applications due by March 18

Check out the full job description and application instructions at www.thehealproject.org/jobs.
---

SAVE THE DATE: May 3 - Silicon Valley Gives




Silicon Valley Gives is an online giving day that supports nonprofit organizations in San Mateo, Santa Clara, San Francisco and San Benito counties. On May 3, The HEAL Project will join together with hundreds of non-profits to unite our community in the act of giving. This 24-hour online fundraising event will help us spread the word about THP's mission and encourage supportive parties to take action. 

Stay tuned - we will have more information about this event in the weeks to come!
Do you like this post?